The Oikos String Quartet was born out of the idea of a group of people with whom one would feel truly "at home" while making music together. While we have, in the last 4 years, been mainly "on the road", playing concerts and having residences in several countries (Tyrone Guthrie Centre and Gort in Ireland, Kiel in Germany, Leuven, Gent, Welle and the Abbey of Averbode in Belgium,) we do have a sense of home-coming each time we are reunited.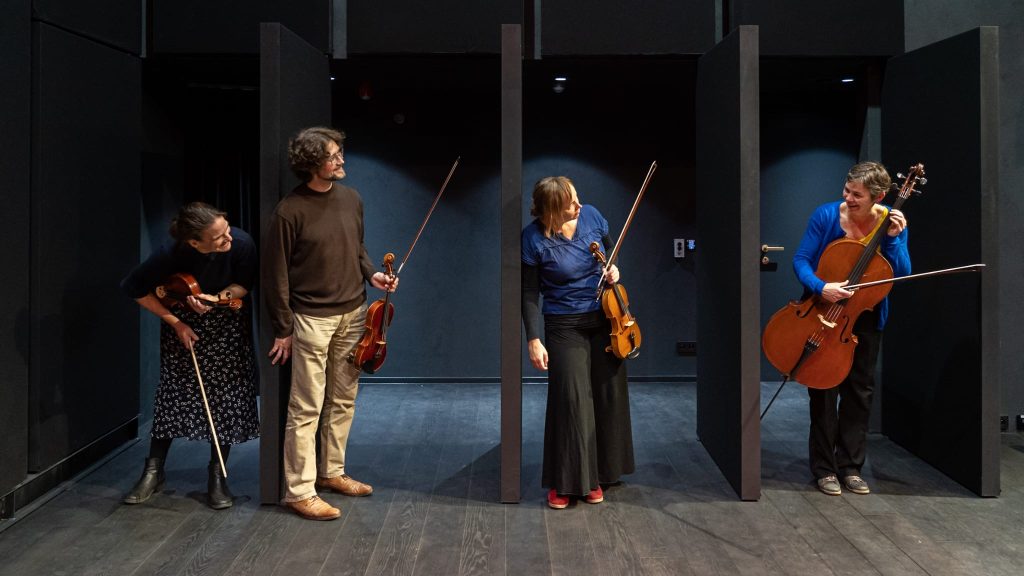 Our home bases are essentially Belgium and Ireland although we also have origins in South Africa, Poland and Germany.
Part of our passion has been to share music with diverse audiences. Performing in a Refugee Centre, in private home settings, on streets and in Concert Halls, we believe music crosses boundaries and we truly hope this recording will further that vision.
Oikos String quartet
Christy Collett, violin
David Van Ransbeeck, violin
Katharina Baker, viola
Liesbet Engelen, cello
→ Oikos Strings Quartet's new CD release!